I know that you are missing my blog posts now-a-days. Actually, I am busy these days, that's the reason I am finding difficult to post blog posts; otherwise I have so much to talk to you and speak about several topics! I could not share even a good news with you… Yes! Good News! Wait… I tell you… I got a job… Yes! I work as an assistant English teacher in Abhinav Vidya Mandir Primary School Rondha (Salekasa). No, I won't bore you now. Let me come to the reason why I am posting this blogpost.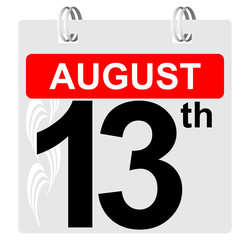 Did you notice today's date? It's 13th August 2017. I know that you do know the date… then? What's new? What's important today? Oh! You too forgot? Okay! Let me remind you… It's 13th August- the 26th birthday of my sister. Actually, this post is not for you but for my sister. I don't know whether she browses my website or not but if she does then it's for you my sister… And if she doesn't know about my blogging activities; then this blogpost is my little effort to let her, my friends and my fellow readers know that this unlucky brother has not forgotten his dearest sister even today, after around six years. Our relation is not made for forgetting. I don't make relations which can be forgotten so easily. Even today, my sister's place is reserved there somewhere in a special corner of her rejected brother's heart. My sister's reserved place cannot be replaced by anyone inside my heart. She is one of the most special persons in my life. My sister and her memories are most beautiful gifts of god to me.
Recently we Indians have celebrated 'Rakshabandhan' one of the auspicious festival to strengthen the bond between brother and sister. I pray for my sister every day. But wrist of my hand is still empty without her. Everyone asks me the reason behind my sacrifice of celebrating Rakshabandhan. But what do I tell them? Should I tell them that my sister does not send me a Rakhi or even greet me on any occasion? No! How can I say that? Who knows my sister too might remember my name as someone had (still do) call her a sister… I will celebrate Rakshabandhan only when I will receive a call for greeting or a Rakhi from my lovely sister.
Today is my sister's birthday. I don't know her personal contact number but I have to admit that I know the landline number of my sister's mom and dad. Now you may call me a coward but I didn't try to speak just because I don't wish to bother my sister or her family. I don't want to be a reason of her sadness. But I do give a miss call as a symbol of my wish and prayers for my sister's happy and long life. I promise myself that I will keep aside my cowardness and I would try to hold the ring until someone pick up the phone, who knows my sister herself would be on line from the other end; but I can't gather courage to pick up the phone and wait until the bell rings after dialing her telephone number. Ultimate reason of my cowardness is I just don't wish to bother my sister or her family. Today, again I am thinking to greet her or send my wishes to my sister through her parents, but I am worried of negative impact after my only attempt for positive effect. My destiny never supports what I meant to do and it does the contrast.
In last six years from the day I met my sister last time (I wish, I could call that meeting as 'previous'), there is not passed a single day, when I didn't miss her. I remember and pray for my sister every day.
Lastly, I just hope that my dear sister might read this blog post. I miss my sister… If she is reading this… I am wishing for just a single call, I just want to pick up my phone and say you 'Happy Birthday sister'. I just want to buy or make a birthday greeting card and send that to your postal address. I just want to wish you Happy Birthday. I just want to pray the Allah- the only almighty to keep my sister healthy and wealthy. May the almighty bless my sister a very happy and long life.
Wish You A Very Happy Birthday