Dear sister,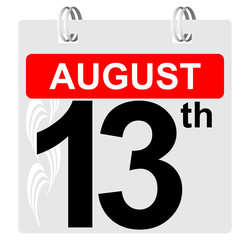 It's 13th August 2022...!
I am literally busy these days, but how could I skip writing a blog post on your birthday...! It's the only way by which I can share my feelings for you... I always wish and pray for you and I will keep praying for you till the last breath of my life. I just hope and pray that you are reading this from your place.
First of all a very very HAPPY BIRTHDAY to you my Dear Sister! I have been sharing a blog post for the last few years on the occasion of your birthday... I had never thought that any of my wishes would reach you, but finally one of my wishes came true in 2020... My personal feelings written in my diary on the occasion of your birthday reached you finally. My best friend (you know her name) sent my wishes to you!! I waited for 3251 days (i.e. 8 years, 10 months, and 25 days) to see your reply. But trust me, there was not a single day when I didn't miss my dear sister... I am an optimistic person... I knew it was difficult, but I always hoped that my sister will read my feelings someday... And my wish became fulfilled in 2020... Thank you so much, Tai! Thank you for giving your valuable time to read my sentiments on your birthday that year. Thank you so much for your kind reply...!!
I can't explain to you, how happy I was after reading your reply that day on 15th August 2020...! But I couldn't enjoy the happiness of those happy moments for what I was so eager for a long time... I was totally out of emotions!! I had thought that I would be able to wish you directly afterward... I had thought that I won't need a mediator to send you my greetings and wishes... And that was the only reason I had again asked for your contact number... I almost pleaded with my best friend but she called me greedy... No! I am neither greedy nor a psycho!! I was just trying to know my sister's contact number... I can't think to bother you even in my wildest dreams!! I am also assured that you too know that I can never bother you!! And trust me, Tai... I will never contact you for an unnecessary reason!! You didn't give me your contact number... No problem Tai... I knew that day too that you won't give me your number... But don't worry... This time I won't ask you for your number... Please excuse me for my previous mistake... I just hope that my dear friend would complete the task as an errand to send this letter to you in the upcoming unlimited years so far until you don't share your contact details... But I am an optimistic person... Believe me, I still hope that my phone will ring one day and I will be speaking with my sister from another end. You will be asking me, "Did you recognize me (Olakhla ka)?" and I will reply, "Yes, you are my lovely sister (Tumhi maajhi Tai)"!
I don't know when, but I know that my sister will give me her number herself. I will wait for that day till the last breath of my life. What I would say today is just Thank you for that day! You gave me feelings of being a younger brother... I felt those feelings for the first time in my life... I didn't know what the feeling was after receiving the loveliest sister's reply. Thank you so much for giving me those memorable moments... If you are reading this please send me your reply...
Dear sister,
I have intentionally repeated the sentiments that I had written in your previous birthday blog post... I had asked our friend to share the link of my post on your previous Birthday to the birthday girl; I have been waiting to know your reply to that post and it's your next birthday has come today... So I am writing a fresh post... This time too, I will ask my best friend to share this post's link or whole post with you... I hope that she will do her job for her friends... I request you, please send me at least a single reply... If you don't want to send me a reply directly... It's perfectly fine... Do send it through our mutual friend... But please send me a reply... I am waiting...
Dear sister,
I know that you are not much interested in knowing what's going on in my personal life... But let me share a big GOOD NEWS about my life... I know, what you are thinking... Hahaha :)!! (Good news ka ek hi matlab thodi hota hai....!!) Before you make any assumptions about my life... Let me inform you that your younger Bro is still a BACHELOR...! Why I am informing you is just that you might not think that you have a sister-in-law (vahini)... Behen ko bina bataye / bulaye Bhai ki shadi ho sakti hai kya?? Jab vahini aayegi tab mai khud bata dunga... :)! By the way, I am planning to get married next year...
So what is the Good News?? It's a correct question...
Dear sister,
I am very glad to share with you that I have been appointed as a Middle School Teacher in the School Education Department at the Department of Public Information (DPI), Madhya Pradesh. Presently, I have been working as a Middle School Teacher (English) or Madhyamik Shikshak at Government Middle School Miriya, Tah. Lanji Dist. Balaghat (Madhya Pradesh) since 09th October 2021. Don't be shocked after reading Madhya Pradesh. Although I work in a village in Balaghat District (Madhya Pradesh); it's hardly 13 km away from my home in Amgaon (Maharashtra). Actually, I wished to share this great news of my success along with the first packet of offerings (sweets) with my sister first... In fact, it was my dream to break this news to you first... But you know my limitations... However, I tried my best to deliver you this news through my friend... I don't know whether she informed you or not but I am still waiting to be congratulated by my sister..!!
Dear sister, I promise you that I will make you more proud one day... Let me tell you that your brother is creating an identity as a YouTuber. If you haven't visited my channel yet, please visit my channel RDH Sir on YouTube. Don't worry, I won't ask you to SUBSCRIBE and hit the Bell icon on my channel. I know that if my sister likes my effort, she will definitely do so. I post educational videos on English Grammar and Informational videos of Kon Honaar Crorepati and Kaun Banega Crorepati on my channel.
Dear sister, no one can guarantee a life! It's the only life that we have in this beautiful world... I don't want to be philosophic or emotional here but I had met an accident recently on the 13th of July 2022 (exactly a month ago from your birthdate)... By God's grace, my parents' blessings, doctors' treatment and your precious wishes I am feeling well now... I have almost fully recovered now!! But at that very moment, while walking on a swollen foot having unbearable pain, only one thought appeared in my mind many times... Anything could happen to me but I was fortunate... If any misfortunate thing would have happened by any chance (Thankfully by God's grace I am safe and healthy now), what would have happened to my sentiments for you... How could I have been shared my feelings for you... I don't wish to bid a farewell to this world before making our bond of BroSis relationship tighter forever!! I don't wish to miss this only opportunity to share my feeling for my sister...
I know that you might think that I am gone mad and the topic of your birthday has digressed, but NO Sister... LIFE IS UNPREDICTABLE!! Do you remember Pankaj Sonwane? Let me remind you that HE WAS one of our classmates in DTEd. Maybe you and many friends would have forgotten him... But this is his birth anniversary too... Did you notice that I wrote 'Birth Anniversary' instead of 'Birthday'...
I have been wishing him after wishing you on 13th August... But I can't do that today... I can't wish him... And he can not even read this ... Yes... Because his birthday has been turned into his birth anniversary just because of a mere cardiac arrest at a young age... He is no more with us on this planet... I hope that he is reading my words as my tribute to him on his birth anniversary and may his soul rest in peace...!
Dear sister,
I always wait to share my feelings on the 13th of August. No busy schedule can stop me from writing on the day of my sister's birthday. You had said in your one of three replies that you don't know where I write my diary. Let me inform you that I write a diary on my blog/website
www.rdhsir.com
. But I write my personal feelings about you in my personal diary.
Dear sister,
Before concluding this blog post, I just request you only thing and that is- if you receive or read this letter (blog post), please send me a reply. Even if you send me a reply through our best friend, it's totally fine for me... I won't ask you for your number or any other personal details... I promise!! I won't get emotional!! But I will be happy to see your reply... Please make this wish come true!
Dear Sister, I pray for you and your relatives' healthy life and happiness!!
May Allah bless you with all the happiness that you wish! May your all wishes come true!!
Wishing you (my Dearest sister) a very very HAPPY BIRTHDAY🎂🎂and belated HAPPY RAKSHABANDHAN! May Allah (the Almighty) bless you always...!! You are the BEST SISTER in the world...!! I just LOVE you, my Dearest Sister..! What I wish for is just a smile on your face and a lot of happiness in your life!!
Wishing once again a very very HAPPY BIRTHDAY DEAR SISTER🎂!!
Only yours,
A brother
Rajesh D. Hajare (RDH Sir)
or
AntiVirus - (I liked my new name AntiVirus after Rajdhani Express because both names are given to me by my sister) Just kidding:)
13th August 2022 (Saturday) 01:30 am
Amgaon