Finally my RDH Sir YouTube channel is approved for YouTube Partner Program (YPP). Now I am officially an #YouTubePartner! Its an another achievement to become a professional YouTube Creator! THANK YOU so much for your support! #RDHSir #youtubechannel #ypp #youtubepartnerprogram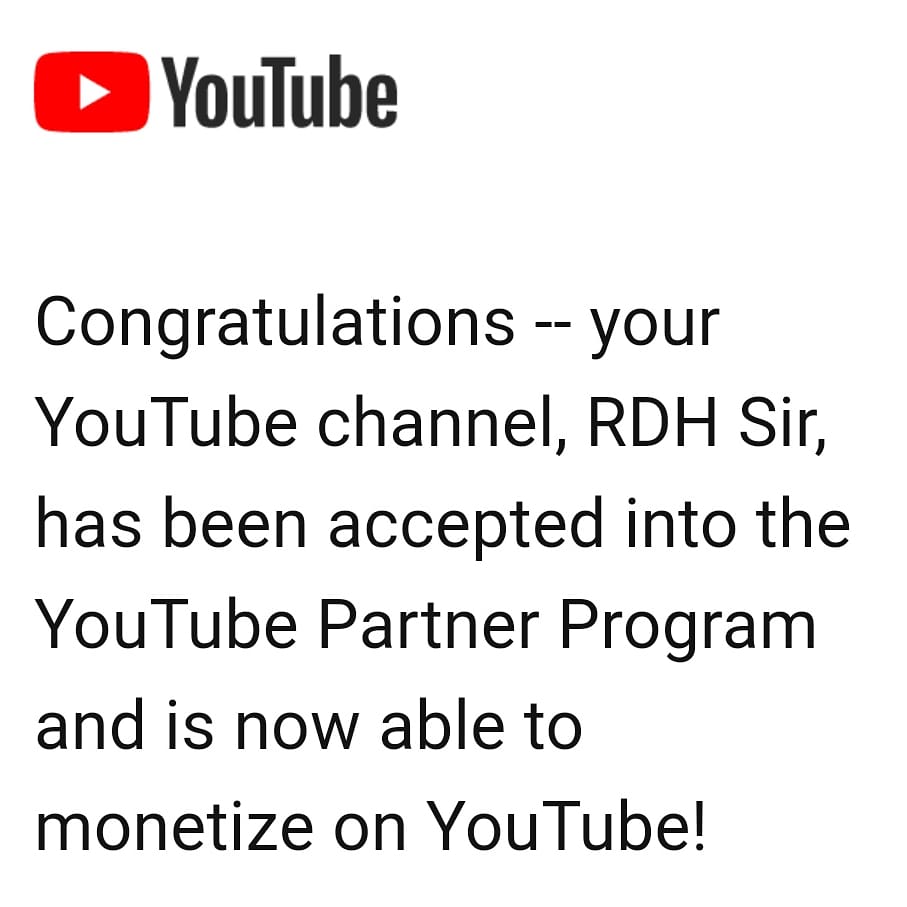 Just a half month ago on 30th April 2021, RDHSir has achieved a landmark of 1000 Subsribers and 4000 hours watch time was achieved on 12-13 April 2021.
I had requested for YPP on 13th April and above mail was sent to me by Youtube team yesterday, 14th April 2021. On today, 15th April 2021... Finally I have implemented ads on my Youtube videos.
Thank you so much! for making my one more dream come true!!!
Rajesh D. Hajare (RDH Sir)