Hi!
I am eagerly excited to express my feelings on this very special 27th birthday of my life. 27...!!! Ufff!!! I can't believe that I have turned 27 today... Oye hello!! I am still single; Kya!!! Budha nahi ho gaya mai (I have not grown old...!!) Lol!!
I was much excited to express my feelings, but now; while writing this blogpost I don't understand what should I write... before writing something I would like to share some glimpses of my birthday celebration: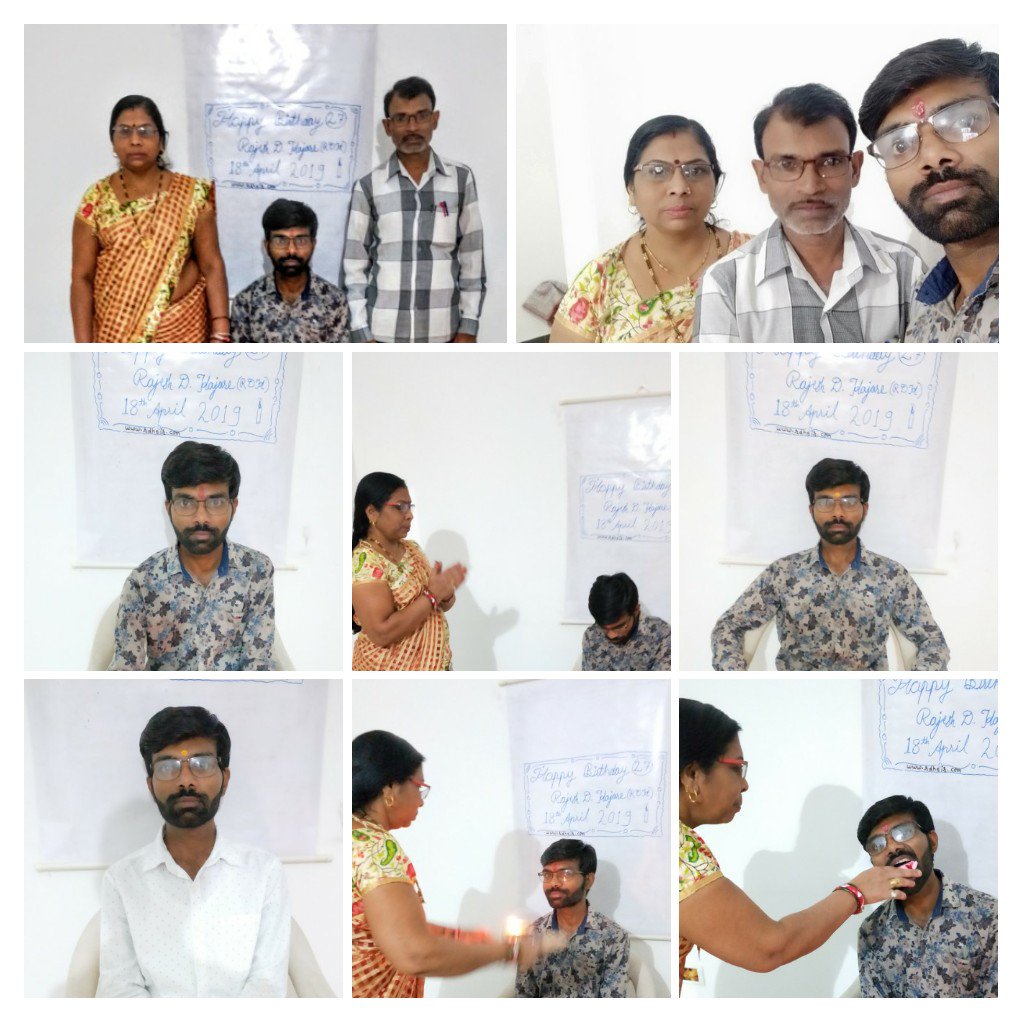 I had determined something after celebration of my 26th birthday... I remember, I had hoped that I would have got a permanent job.. Unfortunately I didn't get such a permanent job but I took a step towards this direction... I appeared in a Madhyapradesh Madhyamik Shikshak Patrata Pariksha (MP Middle School Teachers Eligibility Test) and accumulated 117 out of 150 marks on 18th February 2019... I am a citizen of Maharashtra but I was eligible to appear in that exam and obtained quite good marks... If all goes well, I am really hopeful to announce that I have got a permanent job in MP but again its just a hope..
Last year went well in my life. Though I am not an employed person, I am neither an unemployed too... I work as an Assistant English Teacher in Abhinav Vidya Mandir, Rondha (Salekasa). I am a proud member of AVM staff... And I have cherished so many memories...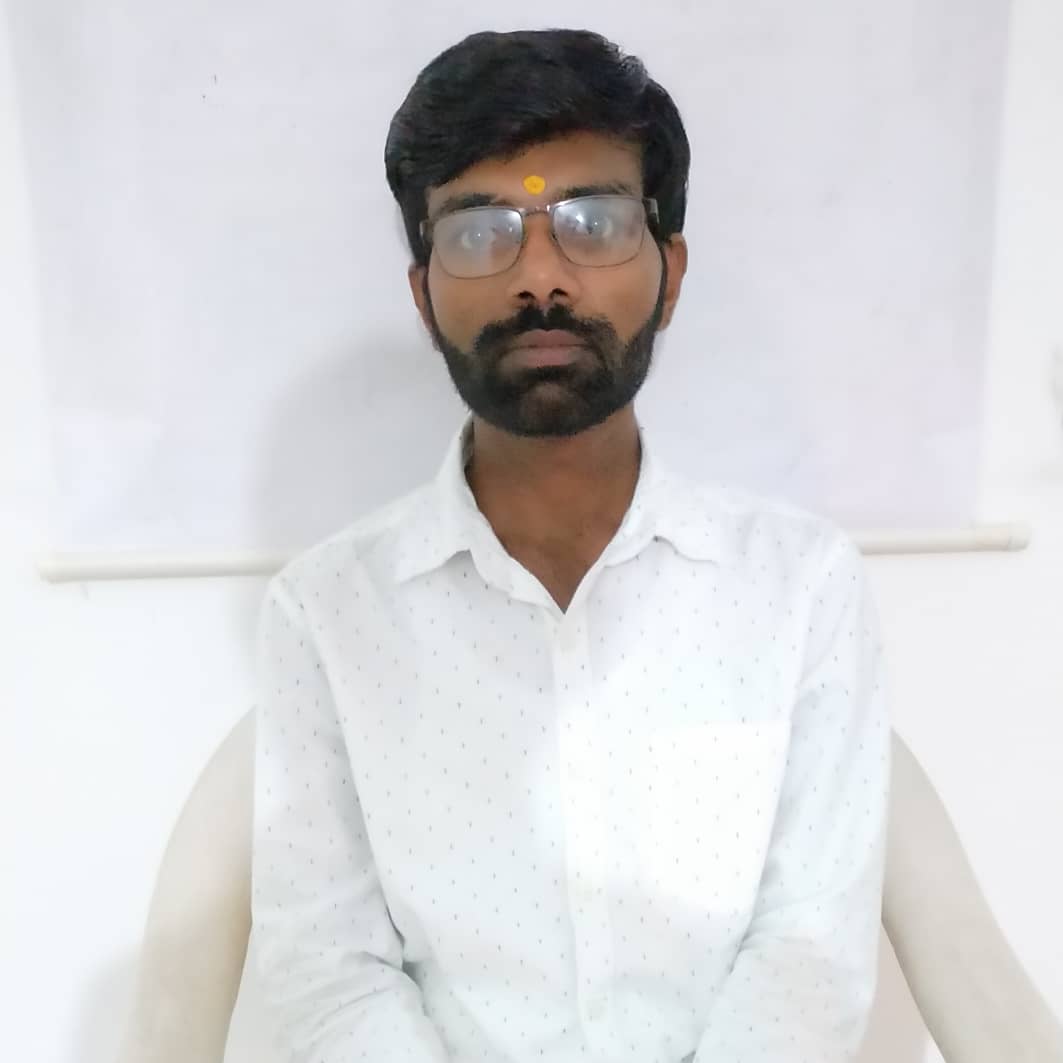 I have also started tuitions since mid of March 2019. It's my second inning... I also think to join classes for the preparation of competitive exams in Pune or somewhere else but my decision isn't fixed yet...
Today while celebrating my 27th birthday; I wish to determine something... I sleep too late for last few years... Opticle Power of my left eye's spectacle glass has been increased... Visibility power of left eye is being deteriorated day by day... I need to determine a perfect sleeping timing and stay resolved with that determination...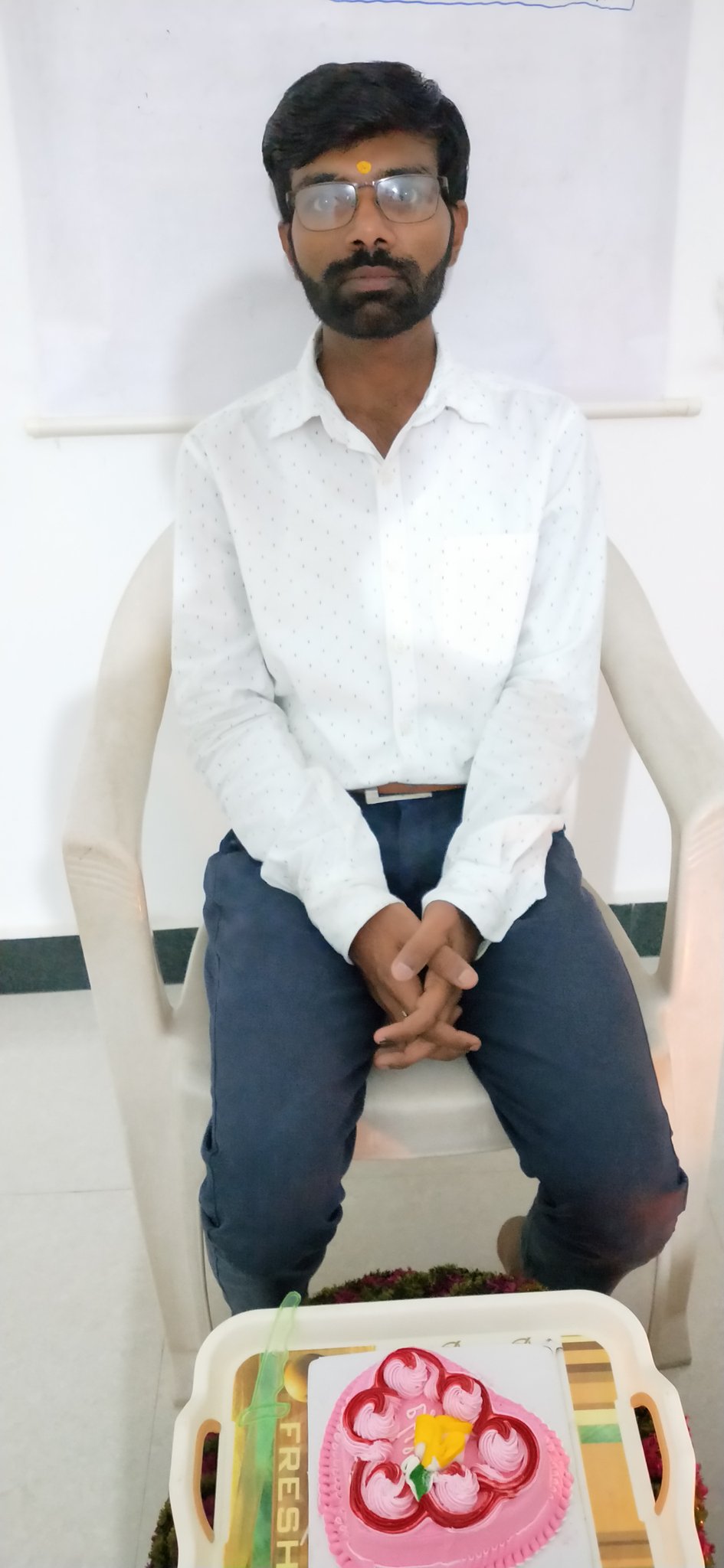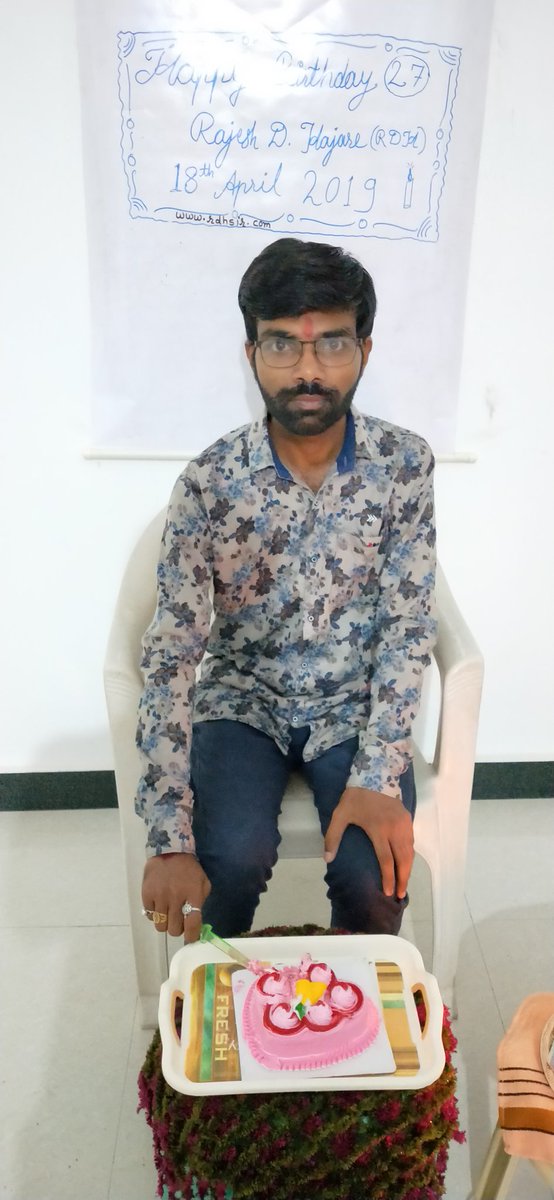 Today, while celebrating my 27th birthday... I wish my thanks to the almighty for each and every day of my life in this beautiful world..! I wish to say my thanks to all of you for making my birthday special with your wishes..
Last but not least, It's not birthday only of mine but many of you too... I remember two of my students whose birthday falls along with mine... Wishing many many returns of the day to my two students Master Om Asati and Miss Vaishnavi Giripunje... Both of them have birthday today... My another student Master Tanmay Patle celebrates his birthday tomorrow... And few of my friends have their birthdays on 20th April. I wish all of them a very Happy Birthday... And I can't express my gratitude in return of your blessings and best wishes on this very special day...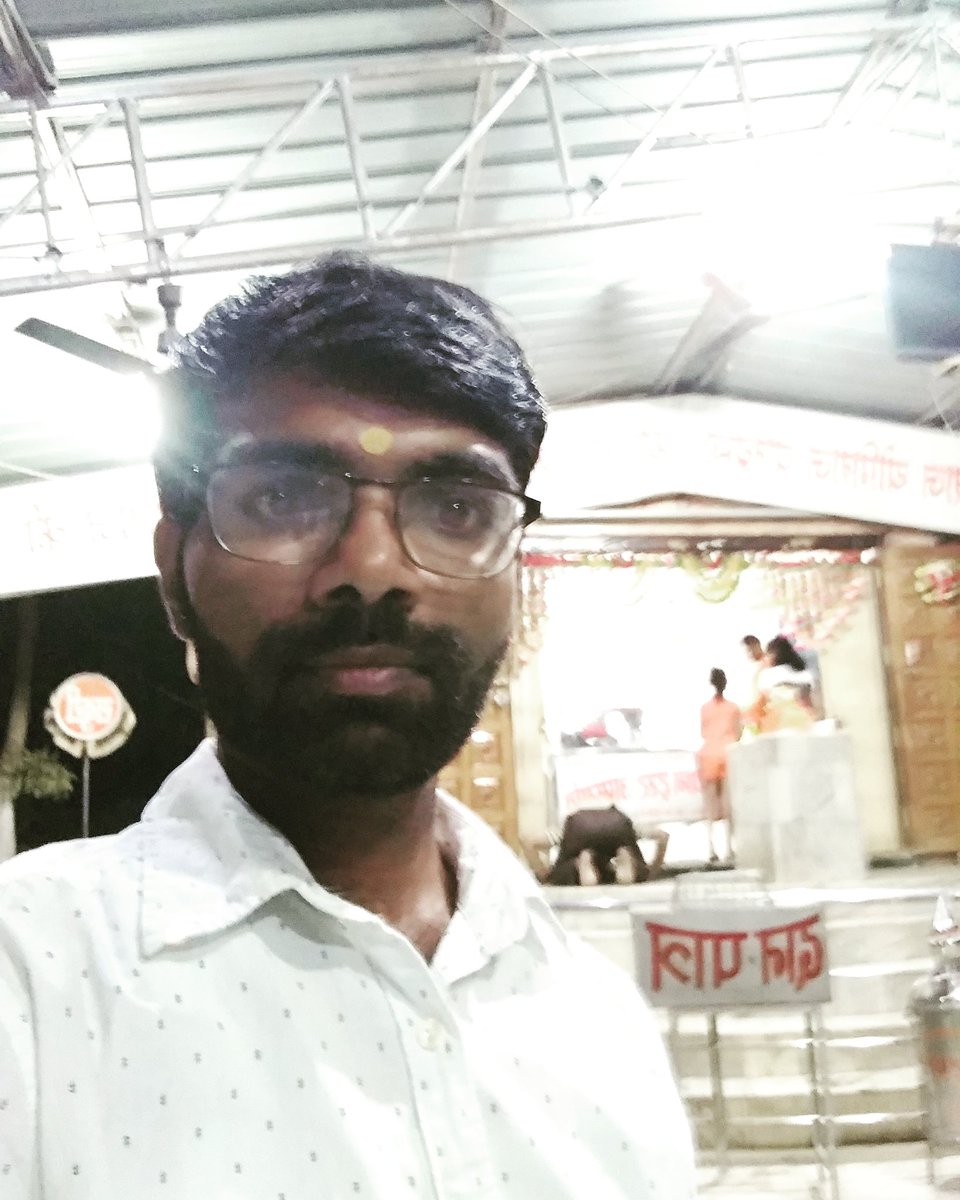 I do post my birthday blogpost every year but I never ask you for my birthday gift. But this year I want you to give a birthday gift... No... I don't want any gift.. and may be you might have fulfilled my wish of that gift even before reading this blogpost... So what's my gift.. Hmmm.... Its 18th April 2019... What's today... A Thursday!! Correct but Thursday comes every week; what's so special today!! Thursday is special for me because I am a devotee of Saint Gajanan Maharaj, Saint Sai Baba, Goddess Lakshmi ji etc; but I am not talking about Thursday... Then?? Is there any festival today? No! There is no festival today!! Really?? I think the answer should be YES!! Yes!!
Believe me, today is one of the biggest festivals in India... Though its 'not religious', it's 'constitutional' festival.. A festival which we celebrate once in every five year... It's a day for Phase II voting of Loksabha Elections 2019... This 18th April do cast your vote and do a duty of responsible citizen of the nation... I have cast my vote in the first phase voting last week on 11 April 2019.
So.. bye for now... Thank you once again for your wishes and don't forget to cast your vote for strengthening democracy...!!!
Thank you all for your overwhelming best wishes through calls, SMSes, messages on social media...
P.S.: I have celebrated my 27th birthday with my family members at home. Here are few glimpses: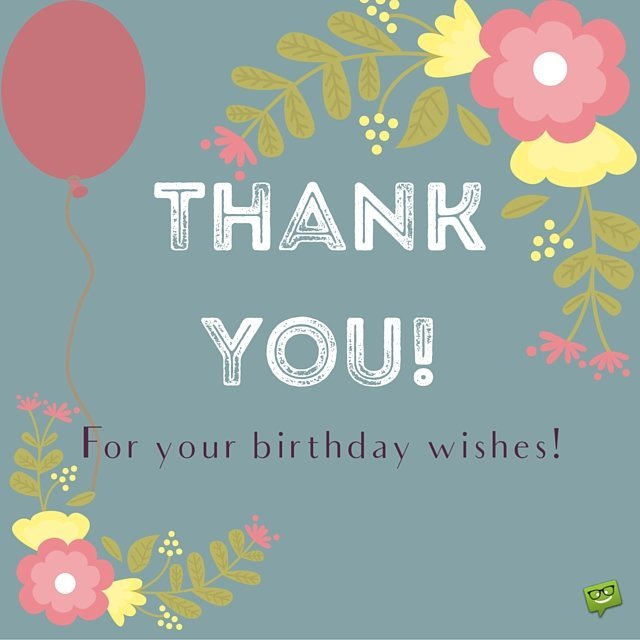 9Image Source: birthdaywishes.expert
Thanks a lot!!!
Truly yours,
Rajesh D. Hajare (RDH)
Mob. +91-7588887401
Email: contact@rdhsir.com
www.rdhsir.com
You might also like: Birthday Blog Posts
Published on 18th April 2019 at 09.00.00 am
Last Updated on 19th April 2019