Dear sister,
Its 13th August 2020!
Wishing my sister a very HAPPY BIRTHDAY!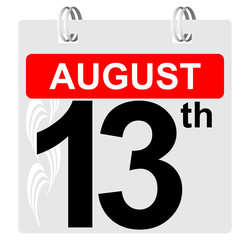 I never miss to post a blogpost on this day... It doesn't matter how busy I am! I have been sharing all this blogposts on your birthday for many years. I just do this to let you know that her brother didn't forget her. I still know the date. I don't need calender entries or reminders or alarms to remind me your birthday. I always wish and pray for you and I will keep doing it till the last breath of my life. I just hope and pray that you are are reading this from your place.
In this journey of many years I searched for your presense on many social media platforms. I found many Facebook profiles by your name; but I was not sure which one was your real profile or even you exist on this virtual world of internet. But last year, I came across one profile on popular platform called Facebook; I strongly believe that the profile I searched might be a destination of this virtual travia to find a correct profile of my sister. If the profile really belongs to the person I am searching for; I can say that my sister is married. I even know my niece's name! No! I won't mention names of my sister or her relatives in this blogpost. I got to know that you have been shifted from your place to another one in the same district.
This post is just for wishing you a Happy Birthday! I never dared to greet you on your birthday but I shall try to do this year. I have tweeted my wish through my Twitter handle which won't reach to you as you don't use Twitter. I tried to publish this blogpost in the midnight but I couldn't do that due to unexpected dim light provided to our ward by MSEDCL. Its a happy day for me as well since its my sister's birthday.
If my sister is reading this article, I would like to only inform you that your brother has cracked Madhya Pradesh Teachers Eligibility Test with All MP Rank #157 in the UnReserved category by optaining 119 out of 150 marks. I have been provisonally selected for the post of English teacher at Madhya Pradesh Middle School.We all selected candidates are waiting for Documents Verification which is pending due to COVID-19 pandemic. I will make you proud my sister. I will make you proud!
Before concluding the blogpost I pray for you and your relatives' healthy life and happiness!!
May Allah bless you all the happiness you wish! May your all wishes come true!!
Wshing once again a very very HAPPY BIRTHDAY DEAR SISTER🎂!!
Only yours,
A brother. (Rajesh D. Hajare)
(I hope and pray that you still remember me!!)