I hope you all are fine... This is quite a long time when I am writing a blog post. This is the date which encouraged me to write a blog post as I have been doing so for few years... This is the 13th August... It doesn't matter how busy I am! I do find some time and write a blog post for one of the most closest person to my heart... That's my most lovable sister...!! Yes!! My Di! My Tai! One of the best sisters in the world... How can I forget to publish a blog post on her birthday..? It won't happen... Its my respect for her!! Its my tribute to her... I can see that time is 1.33 am in night and I am writing a blogpost on the occasion of her birthday!!
I was really busy nowadays and thatswhy I could not find time to publish blogposts in last few months... By the way this is not the post to share all these... However, there is a list of some plenty of topics to write but again my busy schedule pulls me from blogging... I understand my responsibilities as a blogger and as a teacher as well and I will try to publish some great stuff on regular basis on this forum. Let it be...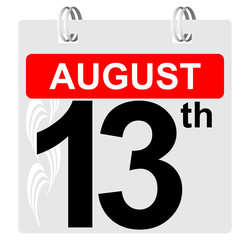 This is the 13th August... I am celebrating my sister's birthday though she is not with me... It is also an another fact that she would have even forgotten me and even my name since we have not contacted each other in last eight years due to our personal reasons and understanding... She might have forgotten me but I do call her my sister and believe me I mean it... For me it's not a contact or conversation but its all about feelings which keep us attached and bound to someone in any relationship... Distant relationship may be painful but its not that bad to love, care and feel some great emotions for someone in whom you see your sister... There are our personal reasons and understanding behind not contacting each other but believe me my love and respect for her is not lessen even a bit in these eight years...
I built a relationship of Brother and Sister with another 2 persons on this planet and I try to equally love all of my sisters but I can't deny that I can't love other two as I do to this one... Sorry Shaikhah and Jasmin Di... But you both know how I love my Ruksanatai... I respect my sister a lot... Shaikhah is busy in her personal life and Jasmin Di is facing with tragic flood in Sangli... But I don't know what's happening in my sister's life... I always wished that someone will tie Rakhi on my wrist but I was a bit unlucky... My Jasmin Di has been sending me Rakhi for 2 years and I am waiting for the third one... But again I am also waiting for a Rakhi sent by my sister.... Let it be....
I know there is nothing in this blogpost... I wanted to write something worthreading in this blogpost. But whenever I write about my sister, I forget the topic... I always digress unintentionally... Emotions come out in flow and my fingers type them without even thinking that what my readers would think after reading my blogpost.... I don't like to share my feelings on public platform or social media channels... but I have no other option to greet my sister on her birthday... And yes, I like my readers a lot... but I don't care about them in the blogpost about my sister... So readers, if you are bored; simply click or touch back button and read any other blogpost... Because I write for my pleasure and satisfaction here when I write about my sister... I write to let my sister know that still her brother has neither forgotten her not her birthday... I always wish to call her and greet her on her birthday... I determine to do so, but on the day I can't gather courage to speak to her despite giving a missed call... Today I have determined the same once again... I will fully try to speak with my sister or her any family member to let her know that someone wants to wish her on birthday... I say her sister... Its one of the most sacred relationship... And I respect my sister a lot...
Before concluding this blog post I would like to share with you all that I have cracked Central Teacher Eligibility Test (CTET) obtaining 103 marks out of 150. You might remember that I got 117 out of 150 marks in Madhyapradesh Middle Teacher Eligibility Test (MPTET) and sadly I am not selected in recently released list of candidates recommended for teacher without interview... But I accept my failure in a positive manner... My destiny must have planned something better than this failure in my life.
Lastly I would like to share that I have recited a Marathi poem 'Paani Wachwa - Jeewan Wachwa' (Save Water - Save Life) at Kavisammelan organised by the Tirora branch of Vidarbh Sahitya Sangh in Tirora on dated 11th August 2019. I am overwhelmed and proud to share that my poem was appreciated among all recited poems there by the president of the program and a member of Maharasthra State Sahitya Sanskruti Mandal Mr. Lakhansingh Katre sir..
On this day I would like to greet my sister for another two occasions... Yesterday 12th August 2019, The whole worlds celebrated the joyous festival of Eid-Al-Adha aka Bakri Eid!! I am celebrating my sister's birthday on 13th August today.... and just 2 days later, 15th August brings a holy festival of Rakshabandhan this year... On 15th August, the whole nation will be celebrating Rakshabandhan along with a national festival Independence Day! I pray to Allah to keep my sister safe and May Allah keep her protected and bless her in her entire life... May Allah shower his love on my sister... May my sister be blessed and happy through her life... Happy Birthday dear sister...!! Happy Eid Al Adha!! Happy Rakshabandhan!! Happy Independence Day!!
13th August 2019 (Tuesday)
at 2.30 a.m. (midnight) in Amgaon
========================================================================